Phase One:  Final Defense
Step 1:  Check the Graduate College deadlines for your degree month. 
Deadlines to keep in mind:  Final defense deadline, deposit deadline, registration for graduation deadline
Step 2:  Notify your area office of your intent to graduate.  This should occur at least 2 months prior to the deadline for completing a final defense for your degree month.
Step 3: Meet with the Graduate Coordinator to go over details and deadlines.
Step 4:  Schedule a final defense date with your committee.
Note:  If you plan to defend within 91 days of the start of the semester, please contact Sean Drummond in Graduate Student Services ASAP.
Step 5:  Notify your area office and the Graduate Program Coordinator of your defense date. The area office will assist you in securing a room and completing the committee request form. The Graduate Program Coordinator will work with you on meeting deadlines and answering any questions you may have.
Step 6:  Apply for graduation via Self-Service.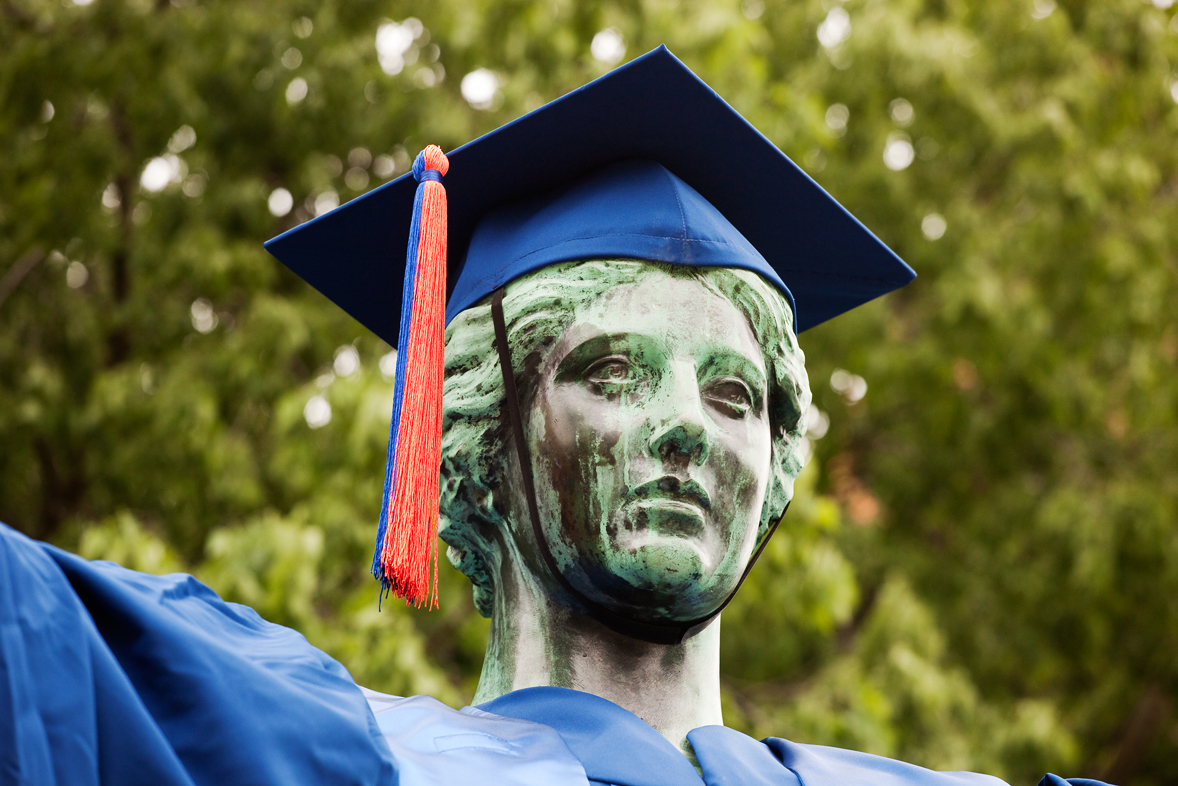 Step 7:  At least 30 days before your defense date, obtain a Chemistry Exit Checklist and HR Exit Checklist from Sean Drummond.
Step 8:  Submit your dissertation to your committee at least 1-2 weeks prior to your final defense date.
Step 9:  Check in with your area office 3-4 days prior to your defense to go over last-minute details.

Phase Two:  Graduate Student Services
Email your dissertation to Sean Drummond in pdf format for the departmental format review preferably two weeks, or at least one week prior to the Graduate College deposit deadline.

Phase Three:  Deposit
Step 1:  Make any necessary format corrections suggested by Sean Drummond and once he approves you will be sent a link. At that time, upload your dissertation to the Graduate College. Electronic thesis deposit instructions can be found here.
Step 2:  Make recommended Graduate College corrections to your dissertation if necessary.
Step 3:  Complete the Survey of Earned Doctorates and ProQuest forms and submit to the Graduate College. Note: To speed up your deposit process this step can be completed earlier in Phase Two. 
Step 4: Complete the Doctoral Exit Survey. Note: To speed up your deposit process this step can be completed earlier in Phase Two. 
Step 5:  Ensure the signed TDA form is delivered to the Graduate College Thesis Office by the deadline.  Note:  This is most often handled by Sean Drummond.
Chemical Physics PhD Information for current Chemical Physics students  (Program closed for class entering 2018 or beyond)

Once all necessary documents are on file with the Thesis Office of the Graduate College, you are officially deposited.  One of the staff will send you an email confirming your deposit.  Congratulations!