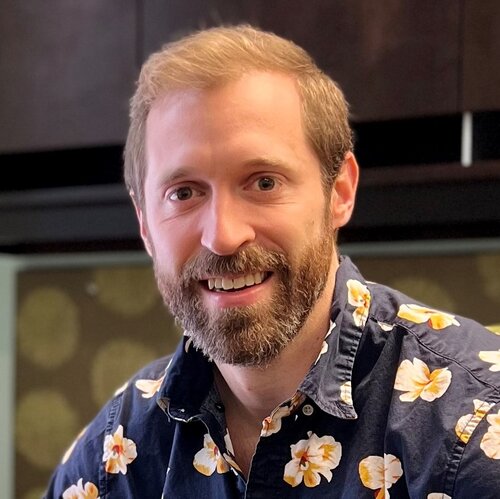 Contact Information
Department of Chemistry
University of Illinois
601 S. Goodwin Avenue
A406 CLSL
Urbana, IL 61801
Research Areas
Assistant Professor of Chemistry
Biography
Professor Benjamin E. R. Snyder received a B.S. in chemistry and a B.A. in mathematics from the University of Rochester in 2012. He received his Ph.D. from Stanford University in 2018, where he was a NSF Graduate Fellow and Stanford Graduate Fellow. He then moved to UC Berkeley as a 2019 Arnold O. Beckman Postdoctoral Fellow. Professor Snyder started his independent career in the Department of Chemistry at the University of Illinois in 2023.
Research Interests
inorganic spectroscopy and electronic structure; porous materials; heterogeneous catalysis; zeolites; metal–organic frameworks
Research Description
Our research lies at the mutual intersection of inorganic, physical, and materials chemistry. A primary goal is to develop spectroscopically-guided synthetic approaches to installing well-defined, molecular active sites in porous materials. This includes exploring how porous supports like zeolites and metal–organic frameworks bind transition metal centers, leading to active sites with unusual reactivity or physical properties. Targeted applications for lattice-constrained active sites range from heterogeneous catalysis and CO2 conversion, to remediation of toxic ions, to quantum information science. In pursuit of this research, trainees gain expertise across a range of inorganic spectroscopies (UV-vis-NIR, diffuse reflectance FT-IR, Raman, resonance Raman, EPR, CD, MCD, VTVH-MCD, X-ray spectroscopy, Mössbauer, etc.), materials synthesis, and density functional theory calculations. 
Awards and Honors
Arnold O. Beckman Postdoctoral Fellowship, 2019-2022
William Robert Findley Graduate Chemistry Scholarship, 2015
National Science Foundation Graduate Research Fellowship, 2014-2016
Munger, Pollock, Reynolds, Robinson, Smith & Yoedicke Stanford Graduate Fellowship, 2013-2014
Highlighted Publications
1. Snyder, B.; Turkiewicz, A.; Furukawa, H.; Paley, M.; Velasquez, E.; Dods, M.; Long, J. A Ligand Insertion Mechanism for Cooperative NH3 Capture in Metal–Organic Frameworks. Nature 2023, 613, 287 (https://doi.org/10.1038/s41586-022-05409-2)
2. Snyder, B.*; Bols, M.*; Rhoda, H.*; Plessers, D.; Schoonheydt, R.; Sels, B.; Solomon, E. Cage Effects Control the Mechanism of Methane Hydroxylation in Zeolites. Science 2021, 373, 327 (https://doi.org/10.1126/science.abd5803)
3. Snyder, B.*; Vanelderen, P.*; Bols, M.; Hallaert, S.; Boettger, L.; Ungur, L.; Pierloot, K.; Schoonheydt, R.; Sels, B.; Solomon, E. The Active Site of Low-Temperature Methane Hydroxylation in Iron-Containing Zeolites. Nature 2016, 536, 317 (https://doi.org/10.1038/nature19059)