Thirty-six University of Illinois students have won National Science Foundation (NSF) Graduate Research Fellowships including 11 students from the Department of Chemistry. Thirteen of the additional 51 accorded honorable mention are Chemistry students.
"Thirty-six awardees places us tenth nationally among all institutions of higher education, and fourth among public universities," says Ken Vickery, director of the Graduate College's Office of External Fellowships.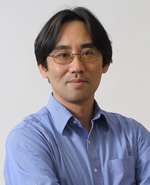 The Department of Chemistry this year launched a semester-long grant writing course that focuses primarily on the GRF – the first course of its kind on campus. Of the 24 students who completed the course, five won the fellowship and another five received honorable mention. Prof. So Hirata, creator of the course, said, "The course served as a mechanism to compel the students to prepare applications on time, heed advice from Graduate College and past winners, ask letter writers for support, and critically review one another's applications. The materials they prepared were entirely their work, most of which I found inspiring and humbling. So, I am not surprised by such a large proportion of the students winning the fellowships or receiving honorable mention."
Chemistry Recipients
Graduate
Undergraduate
Chemistry Honorable Mention
Launched in 1952, the NSF Graduate Research Fellowship (GRF) program is the nation's oldest and largest fellowship program for graduate students. It is also one of the most prestigious. Previous recipients include Sergey Brin (co-founder of Google), Steven Chu (former Secretary of the U.S. Department of Energy), Ben Bernanke (former Chairman of the U.S. Federal Reserve), and 42 Nobel Laureates.
The NSF-GRF supports students pursuing research-based master's and doctoral degrees in science, technology, engineering, mathematics, and social science fields. Applications are evaluated according to NSF's two review criteria: intellectual merit and broader impacts. Awardees generally are those who demonstrate exemplary promise as researchers as well as show a record of using their research and related skills to benefit society. Approximately 17,000 students applied this year, and 2,000 were offered awards.
Fellowships provide three years of support and come with a $34,000 annual stipend along with coverage of tuition and fees.  Awardees also have access to international research opportunities, supercomputing resources, and internships with federal agencies.
Partially excerpted from UIUC News Bureau article by Charlotte Bauer