What does it take to have a positive impact on the human experience? It requires bold ideas and the freedom to pursue innovative solutions.
More practically, it requires financial support.
At a time when federal and state funding for starter projects has all but disappeared, the newly launched Chemistry Discovery Fund enables chemistry faculty to continue exploring fresh ideas, by applying for overhead-free grants for new projects.
A generous gift for innovative research
The fund is supported in part by the generosity of longtime friends of the department and alumni, Ving and May Lee, who received their PhD degrees in chemistry in 1975 and 1976, respectively, and went on to successful careers in the pharmaceutical industry and beyond.
Attributing their success to the collaborative spirit and well-grounded technical training they received at Illinois, the Lees chose to support the Discovery Fund to counter the downward trend in funding for discovery-based research.
"I am a firm believer that academic discoveries need paths to monetization, some earlier versus later," says Ving. "As Illinois has a rich history in converting academic discoveries to practical applications, it is a pleasure to provide financial support for such opportunities."
May echoes the importance of exploratory research, and hopes that the competition will also increase recognition for her alma mater: "For me, the Discovery Fund is to encourage and foster pioneering research, that ultimately contributes toward building and maintaining the department to be recognized as the very best in the country."
The projects
The first round of funding will support research on genetic disorder treatment (Prof. Martin Burke), antibiotic efficiency (Prof. Douglas Mitchell), and nitrogen fixation (Prof. Prashant K. Jain).
A Molecular Prosthetic for Ornithine Transcarbamylase (Martin Burke)
The inspiration for Burke's research came from a personal appeal.
"I was visited in my office by a father whose 7 year-old daughter was terminally ill with OTC deficiency after having had her second liver transplant. He asked if the recently reported molecular prosthetics approach could solve this problem, and I promised him I would find out," says Burke, whose project attempts to create a molecular prosthetic for a missing enzyme that causes OTC deficiency, a currently fatal pediatric disease.
Burke's research has the potential to treat hundreds of diseases caused by missing metabolic enzymes, most of which manifest in children, many of which are fatal, and none of which are currently curable.
Custom Lasso Peptides for Detection of Gram-Negative Pathogens (Douglas Mitchell)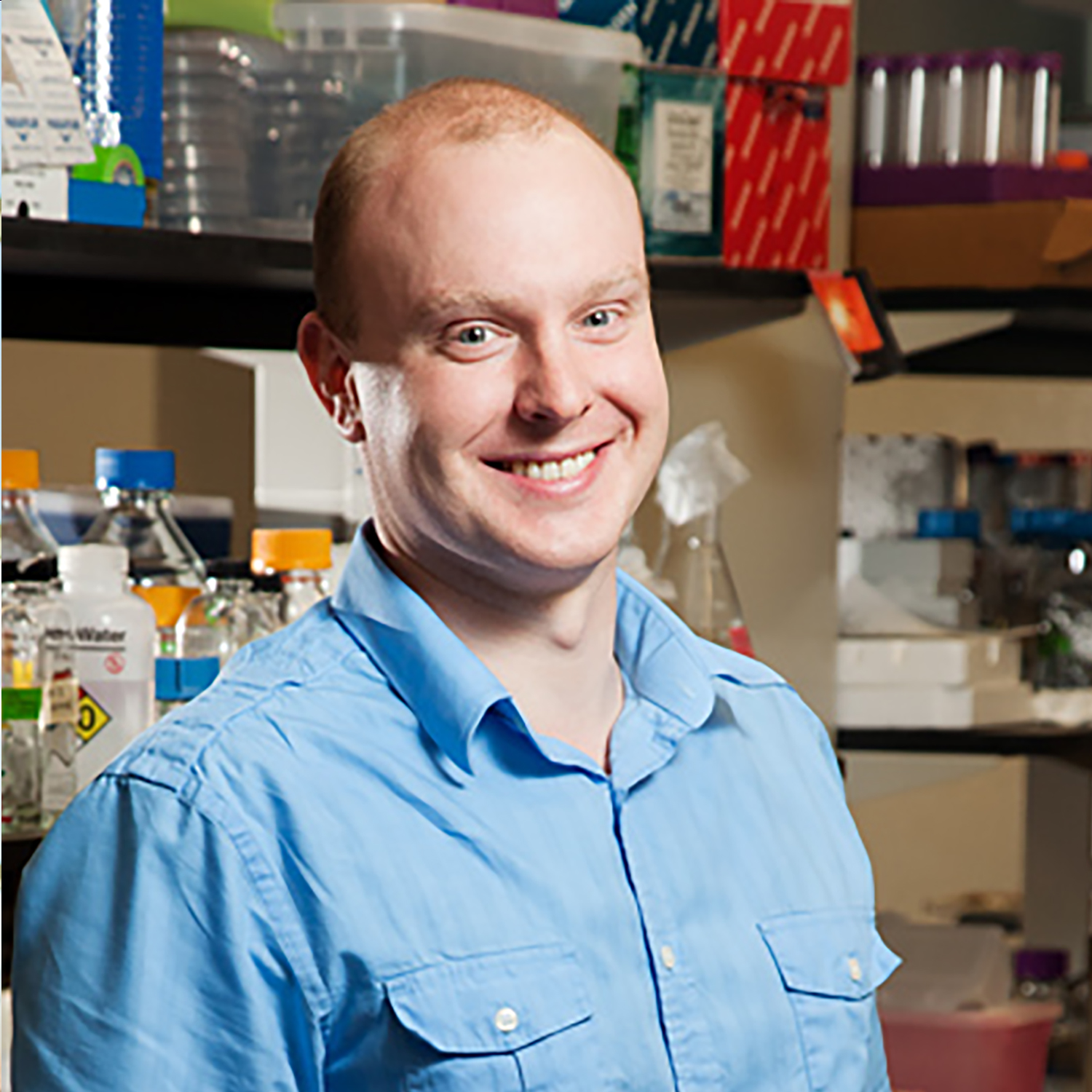 In this project, Mitchell sets out to provide physicians with a faster, more economical way to identify and target specific pathogens when prescribing antibiotics.
He explains that the widespread use of broad-spectrum antibiotics has generated increased drug resistance amongst bacterial pathogens, while the process to isolate the specific pathogen of concern is labor-intensive and expensive.
Mitchell says that his research "aims to develop the technology to allow for the rapid discovery of custom 'lasso' peptides to detect specific human pathogens," a procedure that would allow physicians to ensure that the most conservative yet effective therapies are prescribed.
Photosynthetic Fixation of Nitrogen by Strong Light-Matter Coupling (Prashant Jain)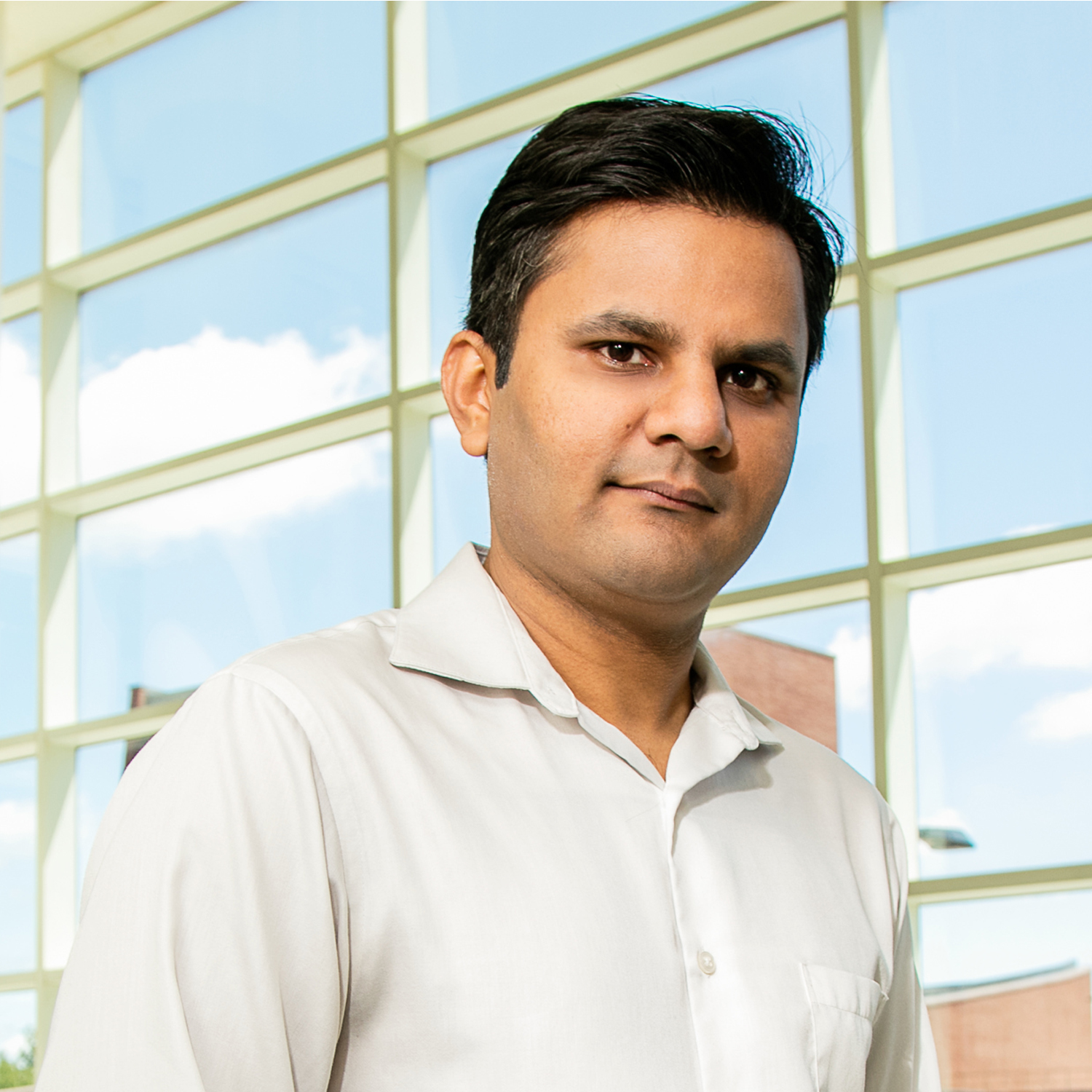 While Burke and Mitchell's project focus on human health and medicine, Jain will use his funding to explore an innovative way to produce ammonia, leading to more sustainable and energy-efficient food production worldwide.
As Jain explains, global food production relies on nitrogen-based fertilizers, which themselves rely on the manufacture of ammonia—an energy-intensive process which accounts for nearly 2% of the world's energy usage. As an alternative, Jain will attempt to use nanoparticle-based catalysts to harvest energy from sunlight, which can then be used to generate ammonia from nitrogen and water.
"Sunlight, nitrogen, and water are all abundant resources, so this new method promises to be greener, less energy demanding, and environment-friendly," predicts Jain.
Looking ahead
Martin Gruebele, department head, is excited about the research made possible by the Lee family's support, and looks forward to what the funding competition might enable in the future.
"We have such excellent faculty, and often new projects are hampered by the need for 'preliminary results' required nowadays by major funding agencies. This is where private foundations, and now Illinois Chemistry, are stepping in to help. We received an all-star cast of proposals this time around, and I look forward to the next round."
---
Christen Mercier