Students and instructors can now enjoy the central location of the 2nd and 3rd floor classrooms and 217 Noyes Lab again. The spaces were recently remodeled with new presentation technology and climate controls to enhance the learning experience.
Campus Deferred Maintenance initiated a $5.3 million construction project beginning in January 2017 to update the general assignment classrooms in Noyes Lab. The project improved approximately 30,000 square feet of existing space on the west side of Noyes, mainly on the 2nd and 3rd floors.  Some specific renovations and modifications included:
Window replacement to improve energy efficiency

HVAC (heating, ventilation and air conditioning) upgrades to eliminate the need for window air conditioning in smaller classrooms, and improve airflow in 100 Noyes Lab

Safety upgrades which include the installation of sprinklers for the classrooms and offices impacted by the renovation

New lighting, floor and wall finishes for the 1st, 2nd, and 3rd floor main corridors
The project was completed on August 10, 2018, in time for the fall semester.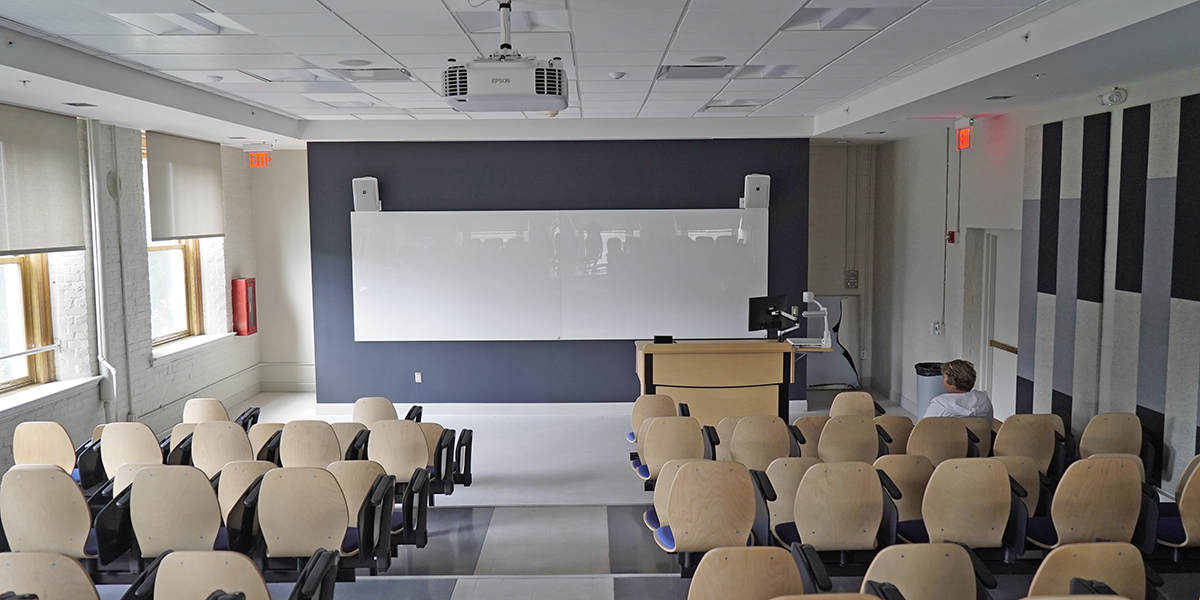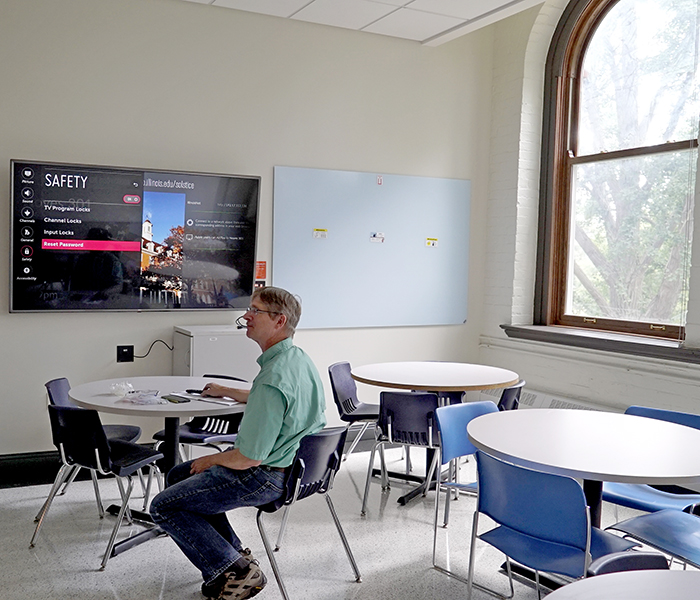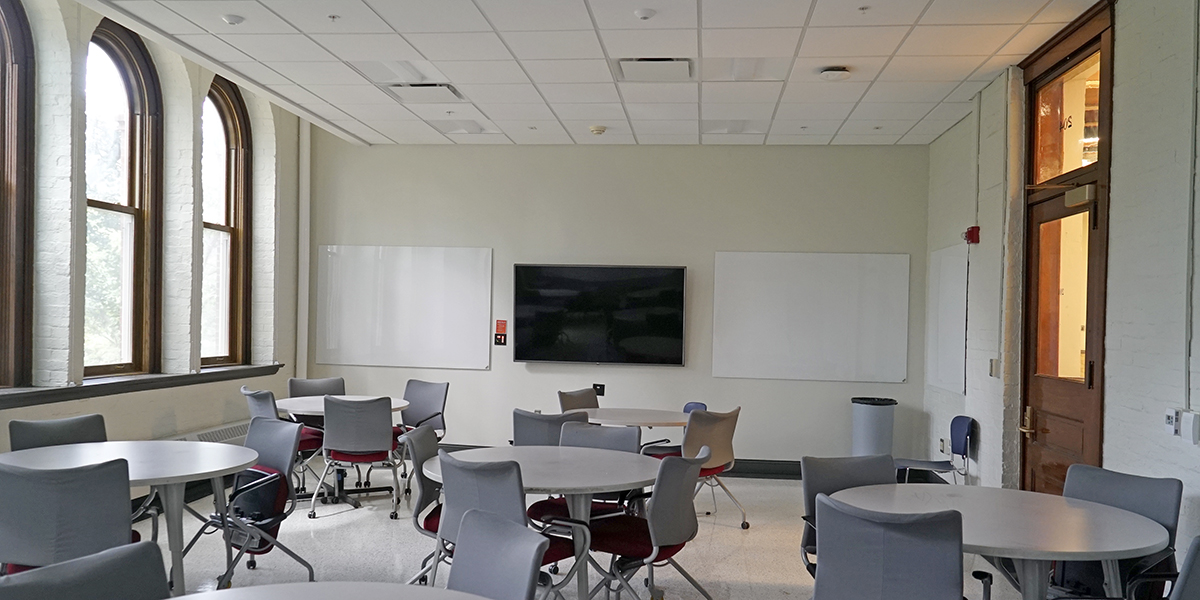 Pictured, left to right: Room 217 Noyes Laboratory, Doug Mills, Director of Instructional Technology, sets up the new AV in the classroom in the center photo and Room 303 Noyes Laboratory