The Department of Chemistry at the University of Illinois Urbana-Champaign is comprised of almost 30% international students. To understand the unique challenges faced by international students and their experience at Illinois, we interviewed two graduate students and an alumnus.
Yiming Wang (YW) is a Ph.D. candidate in the Lu lab working on functional DNA nanotechnology.
Dinumol Devasia (DD) is a Ph.D. candidate in the Jain lab currently working on the mechanistic investigation of photocatalytic CO2 reduction using surface-enhanced Raman Spectroscopy.
Nitya Sai Reddy Satyavolu (NS) obtained her Ph.D. in 2018 under Professor Yi Lu and is currently a TD Module & Integration Yield Engineer at Intel Corporation in Hillsboro, Oregon.
Interviewer Aastha Sharma (AS) is a Ph.D. candidate investigating carrier dynamics in novel photovoltaic materials using time-resolved x-ray absorption spectroscopy in the Vura-Weis group.
---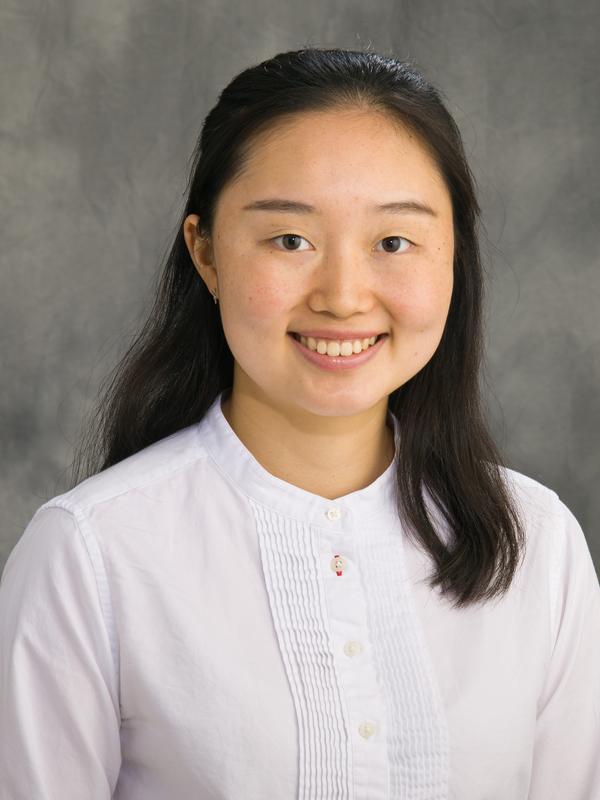 AS: Thank you all again for agreeing to be a part of this interview. Could you give a brief introduction and tell us what brought you to the University of Illinois at Urbana-Champaign (and Intel for NS)?
YW: I am from China. I chose the University of Illinois because of the interdisciplinary and collaborative research environment. It is a large university with top-notch faculty members and cutting-edge experimental resources. Compared to smaller elite schools, I prefer the U of I because here I get the freedom in exploring different research directions and carrying out interdisciplinary projects.
DD: I am originally from the southernmost state of India called Kerala. During summer 2014, I was an intern in the Jain research group. I was highly impressed by the research here, which encouraged me to apply to graduate school.
NS: I was brought up in Hyderabad, India, and went to undergrad (BS-MS) at the Indian Institute of Science Education and Research–Kolkata. The University of Illinois has an accomplished inorganic/materials department and was one of my top choices for graduate school. When I wrote to some of the professors at Illinois, they seemed excited, approachable, and were helpful even before I had joined the university. I worked on projects that spanned materials chemistry, inorganic chemistry, and biology during my five years of doctoral research. I liked working on problems that were driven by real-world applications. Moving into the industry after graduating seemed like an obvious choice for me, and the highly competitive semiconductor industry was quite appealing. Intel has allowed me to learn more and contribute to the semiconductor process development, and I am happy to be working here.
AS: Could you describe your experience as an international Ph.D. student in the Department of Chemistry?
YW: I have had an enjoyable experience as an international student. My friends and lab mates have helped me a lot in cultural inclusion. Faculty members and staff here are highly supportive, and they have always given valuable advice to navigate graduate school. I am grateful to have those lovely people in my life! However, compared to domestic students, I noticed that international students are not as vocal in our department, which could be due to the language barrier or cultural differences. Also, there are limited fellowship opportunities for international students, which poses extra challenges for PIs recruiting international students.
DD: As an international student, graduate school life was initially challenging. Although cultural barriers exist, I feel that the people in our department are very welcoming and understanding. I want to mention that our IMP (inorganic, materials, and physical chemistry) office ladies are very friendly and helpful. Since my research group is diverse (mostly with international students and postdocs), I have always been comfortable.
NS: The University of Illinois hosts students from different cultures, and the Department of Chemistry is no different. The incoming class that I was a part of had a good number of international students, and Ellen Wang Althaus (director of graduate diversity back then) would check on us occasionally to help us with any issues we had. It was a bit overwhelming when I first came in, to take in and understand all the cultural differences, but I eventually got used to it. Little things, such as regular interaction with professors, eating in class or group meetings, were quite different. Teaching was a difficult task initially. General chemistry problems are solved differently here compared to how I was taught in India, so I had to prepare my lectures in a way that minimized confusing the students.
AS:  What is the biggest challenge you have faced during your Ph.D. and professional career?
YW: I have the F1 visa for five years, but my visa only allows me to re-enter the US in year one. For example, if I want to visit my family in China after the first year, I will have to reapply for the visa and take the risk of not being able to return and finish my schoolwork. Thus, most of the Chinese students avoid leaving the US during the five years of their Ph.D. to minimize the risk. I visited my family after completing my preliminary examination. After being away from home for three years, my homeland became so foreign to me, and I had reverse cultural shock. I felt like I was not used to the Chinese culture anymore, mainly because China is rapidly developing, and I could not keep up without being a part of it.
Moreover, time and space separated families and friends. I suddenly found that my young middle school cousin had a beard and spoke in a husky and low voice. What broke my heart during this trip was that my grandma, who was diagnosed with Alzheimer's before I left, had completely forgotten about me. Now, I feel guilty for missing those three years in the lives of the people that I care most about. This is a part of growing up, but it would be different if I could go home frequently.
DD: Luckily, I have not faced any big challenge yet, but I wish there were more fellowship and other funding opportunities.
NS: Funding opportunities are limited for international students; this becomes more problematic when the lab you work in is low on funding. The department helps by allowing students to teach, which I did during my fourth year. Later, I was funded by the Beckman graduate fellowship during my last year of Ph.D., which enhanced my research productivity. In general, there is more pressure on international students to succeed because it is not as easy to drop everything and find another job due to  visa restrictions. 
The job hunt phase is tougher for international students as well, especially because we require visa sponsorship. There are, however, companies who are willing to sponsor international students. For these companies, it depends on how useful you can be to their team. It can be a skill that you have or the kind of research that you have done (most common criteria).
AS: What keeps you motivated and optimistic in graduate school?
YW: Love for science and faith in humanity.
DD: I stay motivated to accomplish my dream and earn a Ph. D. degree. I believe hard work will always be paid off.
AS: What advice would you give to international students pursuing a Ph.D. in the US?
YW: Never hesitate to find support when needed.
DD: Stay motivated and work hard.
NS: If you believe you are good at something and would like to work in the industry, you will find opportunities in the US. Companies will hire the candidate that they think will positively advance them, and they will do what it takes for that candidate to be able to work for them.
When you are still in grad school, it is imperative to do your research before you invest time into something long term. It is important to think about what kind of industry you would like to work in eventually. Choosing a research group/project that works on industrially relevant problems can be a big plus when you are in the job market. Additionally, it helps if you start looking for jobs early, maybe even two years before you are ready to transition into an industry position. Bad interviews teach you a lot about what recruiters expect, and it is better to have bad interviews earlier in your career than when you desperately need a job. Networking is, in general, vital whether you are an international student or not. I was quite bad at networking, but I have a lot of friends who have landed jobs by networking with the right people.