Lauren Hagler, a beginning fifth-year graduate student in Steve Zimmerman's group, is the recipient of the first annual Women in Chemistry (WIC) Inclusive Leadership Award.
The award was established this year by the department's Diversity Committee to recognize outstanding female chemistry graduate students or postdocs who demonstrate a commitment to promoting full and equal participation of women, minorities, persons with disabilities, and persons of differing sexual orientations and gender identities in research and teaching.
"This award exemplifies the slow but steady progress our department has made toward true diversity and inclusion," said Hagler. "It is a recognition of the invisible work that I and others have done to bring awareness and build community to make our department a thriving place for all students."
Hagler was nominated by advisor Steve Zimmerman, who called her "a difference-maker."
In addition to Hagler's leadership in formal initiatives for positive change in the department, Zimmerman noted the "countless 'invisible' things that she does day to day to help the department gain and maintain inclusive excellence. For example, making sure all the students of color in the department are connected and feel supported. This informal activity takes a lot of time and effort."
The award was presented at the Annual Women in Chemistry Retreat, held on August 24, 2019.
In addition to an engraved award, Hagler will receive up to $1,000 to enable participation at conferences and meetings that promote the scientific and professional development of women in science.
Morgan Cencer and Safiyah Muhammad were both selected for Honorable Mentions.
Cencer was nominated for her leadership on the Joint Safety Team (JST). Her nominator said, "Morgan and the [JST] Board are working to build a safety culture that includes everyone in the department, from undergrads through faculty. This past year, JST offered several workshops and hosted a safety week with involvement from all sectors of the department. They have also successfully increased the diversity of the team […]."
Muhammad was nominated for her leadership in the NOBCChE chapter, Women Chemists Committee (WCC), and Day Camp organizing committee, among others. One of her nominators wrote, "Safiyah is an incredible leader. She quietly steps up and takes initiative when anything needs to be done and when she sees an opportunity to make our department a better place. She demonstrates a great ability to reflect on how she can improve her leadership skills and how she can help others, and then puts her plans into action."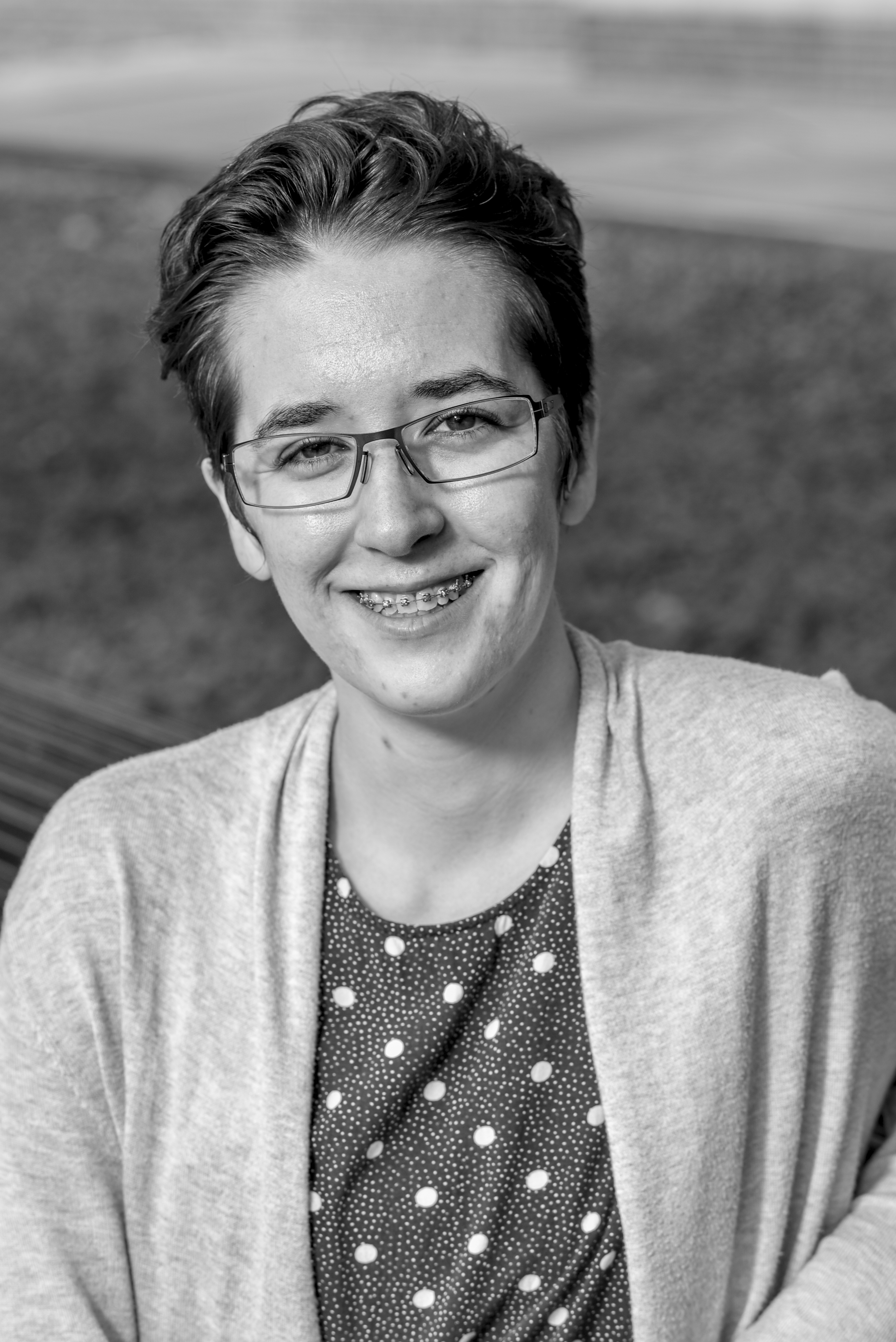 Pictured above, left to right: Morgan Cencer and Safiyah Muhammad