Researchers in the Department of Chemistry hope to further develop their technique that converts polyurethane waste into other useful products by expanding the process to a range of plastics that are some of the most difficult to degrade.
In a previous study led by Steve Zimmerman, Roger Adams Professor of Chemistry, researchers developed a process that inserts into polyurethanes an easily degradable chemical unit, an acetal, that causes the material to swell and rapidly degrade at room temperature after exposure to trichloroacetic acid and dichloromethane. The degraded material can then be repurposed into other useful materials.
Results of the study were presented in August 2019 by graduate student Ephraim Morado at the national meeting of the American Chemical Society in San Diego, demonstrating how the Zimmerman Group converted elastomers, a polyurethane found in rubber bands, packaging and vehicle parts, into an adhesive glue.
The adhesive was similar to super glue, but better, according to Zimmerman, whose research group has filed a patent application for this process and is just beginning to look for interest in commercialization.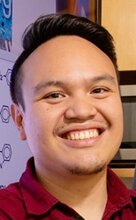 The work was supported by the National Science Foundation, which has awarded Zimmerman a two-year Creativity Extension to further develop this upcycling process. Creativity funds enable researchers to explore adventurous and high-risk opportunities related to research awarded in an original grant, but not necessarily covered by the currently funded NSF project.
"We are interested in developing polymeric materials that look and behave as much like commercial materials as possible, but at the end of their life cycle can be broken down with very specific reagents (chemicals)," Zimmerman said. "I couldn't be happier to have this two-year extension to tackle some important challenges."
This new work, Zimmerman said, will include looking for materials that degrade even faster. That means breaking down at room temperature in a matter of seconds rather than minutes, he explained.
"We are also looking to modify the structure of the materials to make it even easier to breakdown while also looking at different polyurethane materials such as foams and adhesives," he said.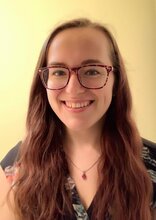 The high cost of starting materials is another important challenge that Zimmerman wants to address, and graduate student Mara Paterson is working on a solution.
"Mara has developed a greener synthetic approach that she is currently optimizing," Zimmerman said.
Paterson, a second-year graduate student in the Zimmerman Group, is working on every step of the process, from the organic synthesis to the polymer characterization at the Materials Research Laboratory on campus.
"Our goal is to make polymeric materials that are as strong and durable as commercial materials, yet can be easily degraded in specific, mild conditions. Rather than sitting in a landfill for decades like many consumer products, these new materials are able to be broken down and upcycled into new products for new applications," Paterson said. "The environmental impacts of plastic pollution are not going away anytime soon but creating more sustainable materials is a step in the right direction. Eventually, we hope that these degradable polymers can replace the non-degradable versions currently being manufactured to decrease the rate of plastic waste production."
More than a million tons of polyurethane materials end up in U.S. landfills every year. They are found in seat cushions, underneath carpeting, in memory foam, paint, and more. They are difficult to recycle, because they contain petroleum-based alcohol groups called polyols that are not degradable.
"Polyurethanes are one class that we are studying, because they often end up in landfills or the ocean," Zimmerman said. "Beyond breaking down these waste polyurethanes, we are developing ways to repurpose the broken-down materials into new and, in some cases, more valuable products."
Paterson said she has been passionate about environmental conservation for most of her life.
"Being able to work in a field I love and address a global issue that I've cared about for so long is every exciting," Paterson said.
Zimmerman said this Creativity extension is recognition by NSF of the accomplishments of the outstanding students in his research group.
"Further, it underscores how a more diverse research group is a more creative one, something that will be critical as we look to development of more sustainable materials for use by society," he said.
Paterson said everyone in the research group makes the effort to learn about one another's perspectives and experiences.
"This creates a positive work environment where we feel comfortable being ourselves and sharing ideas," Paterson said.