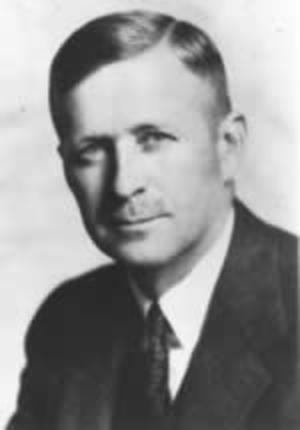 Worth Huff Rodebush was born on a farm near Selden, Kansas in 1887. As his biographers stated, "The child of a frontier, rural society which had little interest in pure science, he became part of the scholarly community which developed modern physical chemistry."
Rodebush received his PhD in 1917 while working with Wendell Latimer at the University of California, Berkeley. With Latimer, he developed the concept and theory of the hydrogen bond. He joined the Chemistry Department at the University of Illinois as an Associate Professor in charge of the Division of Physical Chemistry in 1921. While at Illinois he pioneered work in the use of infrared absorption methods for studying molecular structures, especially those involving hydrogen. During World War II he helped develop rocket and double-base propellants. Other areas of study included the quantitative theory of the third law of thermodynamics, atomic structures, the vapor pressure of metals, the entropy of condensed gases, mechanisms of gaseous reactions, statistical mechanics, the absolute charge on the earth's surface, and the ionization of electrolytes.
Rodebush was elected to membership in the National Academy of Sciences in 1938.
National Cyclopedia of American Biography; James T. White & Co.: 1921-1984; vol. 50, p460-461.
Biog. Mem. Nat. Acad. Sci. 1962, 36, 277-288.
Frontiers in Chemistry 1943, 3, 137-161.