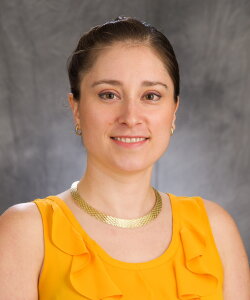 Contact Information
Department of Chemistry
University of Illinois
367I Noyes Lab
600 South Mathews Avenue
Urbana, IL 61801
Office Hours
See the Course Calendar on Canvas or by appointment.
Director of Undergraduate Studies
Senior Lecturer
Biography
Jordan Axelson is an alumnus of the University of Illinois at Urbana-Champaign, receiving her B.S. in Chemistry in 2010. After completing her PhD in inorganic synthetic chemistry at the University of California Berkeley under the direction of Prof. Jeffrey Long in 2016, she returned to Urbana to join the instructional faculty here at the University of Illinois. In addition to teaching, Jordan has strong interests in science outreach, communication, and writing and held a AAAS Mass Media Fellowship at the Milwaukee Journal Sentinel during the summer of 2017.
Education
PhD Inorganic Chemistry, University of California Berkeley
BS Chemistry, University of Illinois at Urbana-Champaign
Awards and Honors
List of Teachers Ranked Excellent by Their Students CHEM 232: S2020, S2021, F2022, S2023, Sum2023
List of Teachers Ranked Excellent by Their Students CHEM 233: F2016, Sum2019
School of Chemical Sciences (SCS) Teaching Award 2021
AAAS Mass Media Fellow, Milwaukee Journal Sentinel 2017
National Science Foundation Graduate Research Fellowship 2011-2014
Courses Taught
Chemistry 232 Elementary Organic Chemistry I
Chemistry 233 Elementary Organic Chemistry Lab I