Art and Creativity Live Here
You can walk across the street from the Department of Chemistry into Krannert Performing Arts Center, designed by the same minds as the Lincoln Center in New York. Krannert is a national leader with 180 opera, dance, drama and musical productions per year. You can hear the London Philharmonic in one theater and Chick Corea in the next, with frequent free concerts. The large State Farm Center and historic Virgina Theater draw acts such as Yo-Yo Ma, Blue Man Group, and former local residents Allison Krauss and REO Speedwagon. Enjoy a week of the most engaging films of the year at the Ebert Fest, hosted by the famous movie critic from Champaign, Roger Ebert.
Krannert Art Museum is the second largest museum in Illinois. Both downtowns are blossoming with growing gallery districts. The entire city is turned into a gallery district each year during the Boneyard Arts Festival.
Music is in the making. Champaign-Urbana (CU) boasts a diverse set of opportunities to make music - for amateurs and professionals alike - such as a Balkan choir, Gamelen group, West African drum corps ... CU has a long standing Tango Society and lively Capoeira group. Swing, Salsa, and Contra dance abound.


Ideas Grow
With the best soil in the world, gardens spring from every corner. Master Gardeners, artists, horticulturalists, and historians come together to develop the lush campus Arboretum, Idea Garden, and Japan House and on campus for all to enjoy. Till your own yard or use the community gardens provided by the Urbana and Champaign Park Districts in this city which ranks amongst the top ten Green cities.
Grass isn't all that grows here. Nobel Prize winners (20 and counting), dozens of internationally acclaimed authors, researchers, artists, and theorists all mingle amongst the plethora of cafés and public spaces. CU has fostered an environment of the free exhange of ideas with four community and public radio stations, thousands of public talks every year, wireless hotspots throughout the area, and community produced television programs. The UI boasts the second-largest academic library in the world. No wonder CU proved fertile ground for the 1952 birth of the first computers built and owned by an educational institution, the 1961 invention of the nation's first computer assisted learning program, and the creation of the browser MOSAIC, which opened the Internet to the world.

Friendly Neighborhoods with Urban Adventures in every direction.
The Midwest is renowned for its friendly, neighborhood atmosphere. CU is a patchwork of historic and new neighborhoods with a strong ethic of neighborliness and mutual respect. Neighborhoods have active groups and listservs where you can gather advice from neighbors, borrow a cup of sugar, or participate in local policy making.
At the same time, you have easy access to Chicago, St. Louis and Indianapolis. Three trains per day leave for Chicago. Or take one of the flights from the local airport down the street - there are no waiting lines. And a compact twin cities makes it easy to walk, bike, or take the "Best Little Transit System in the US" to campus.

A Vibrant Nightlife & International Food Palette
CU stays up late - there is a lot to do in the area's three downtowns (Urbana, Champaign, and Campustown). Enjoy live music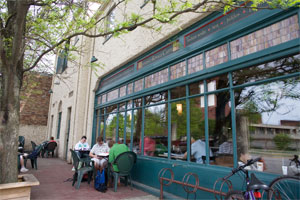 under the stars on one of the popular outdoor patios. CU is part of the American Jazz backbone that runs between New Orleans to Chicago with regular jam sessions that live on to this day. Call the Blues Hotline to find out what's playing. Or listen on the street for Hip Hop, folk, and rock.
Diverse and affordable food abounds. What's your pleasure? We have Thai, Indian, Italian, Greek, Chinese, Mexican, French, American, Southern, Korean, and more ... Organic, Gourmet, Healthy, Vegetarian, Greasy and Decadent.  Enjoy java? The town has 1.8 coffee restaurants per 1,000 persons, putting it in the top 10 nationally - so take your pick.

Time and Space for Kids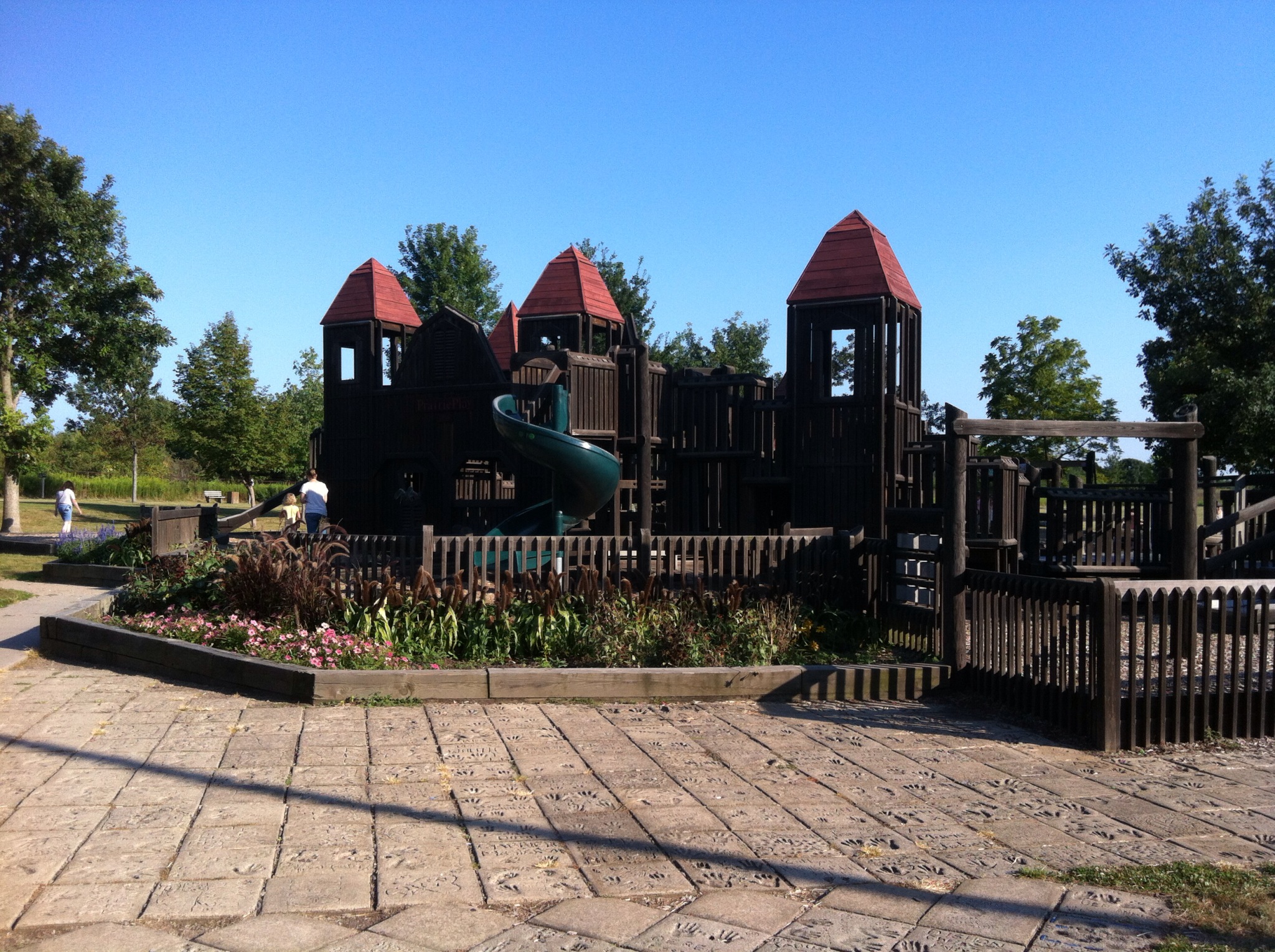 After your 10 minute commute home, you have time to spend with your kids and plenty of places to go. Take them biking through the Wandell sculpture garden, past organic garden plots, to arrive at the largest play structure in town. The Urbana Free Library, in the top 1% nationwide, hosts storytelling, summer book clubs, and live concerts geared towards families.
Your little ones can explore hands-on how to use leverage to lift 300 pounds or hear a whisper from far away at the historic Orpheum Children's Science Museum. Discover aquatic playgrounds, the local Planetarium, UI sports, ice-skating, and a wellspring of community music and theater groups for kids. Take them blueberry picking, to international folk tales at the Spurlock museum, or the free petting area at Prairie Farm.