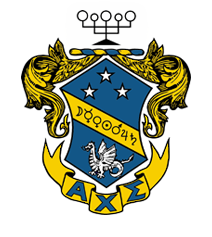 Since 1938, the Alpha Chi Sigma Professional Chemistry Fraternity has provided a unique opportunity for students in the chemical sciences at the University of Illinois to develop a professional network and become involved in professional activities. If interested, please email them at zetaalphachisigma@gmail.com.
The Joint Safety Team is a group of students, post docs, staff, and faculty, working to equip the Department of Chemistry with the education, training, and communication resources to facilitate a cohesive and effective safety culture at UIUC. Please contact CJST (chemsafety@illinois.edu) for more information.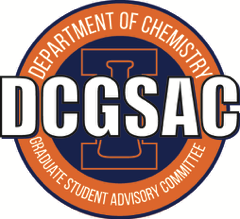 The Department of Chemistry Graduate Student Advisory Committee (DCGSAC) is an organization composed of peer-elected graduate students.  These elected committee members serve as arbitrators for student needs and concerns, as well as social and educational event coordinators. 

The National Organization for the Professional Advancement of Black Chemists and Chemical Engineers (NOBCChE) is an organization dedicated to assisting minority scientists in both the academic and professional spheres. 

(OSTEM@Illinois) is a student organization at the University of Urbana-Champaign dedicated to the development of LGBTQIA+ students in STEM fields. oSTEM hosts a multitude of events that work to further LGBTQIA+ students in their educational and professional careers. Contact oSTEM to join or for more information.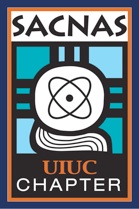 SACNAS is a professional organization aimed at encouraging minorities, especially Native Americans and Latinos to pursue graduate studies in science/technology/engineering/mathematics (STEM) sciences. On campus, the group is composed of undergraduate and graduate students, as well as faculty. For more information on the local SACNAS chapter, visit their website, email them, or join on Facebook.  There is also a national SACNAS organization.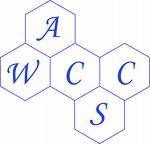 The Women Chemists Committee (WCC) was founded in the fall of 2005 to promote the development of women in the chemical sciences.  With the support of our local ACS chapter and the University of Illinois Chemistry department, we have planned events that include professional and social opportunities that benefit graduate students, faculty, staff, and undergraduates.  Please contact WCC if you have any questions or would like to join.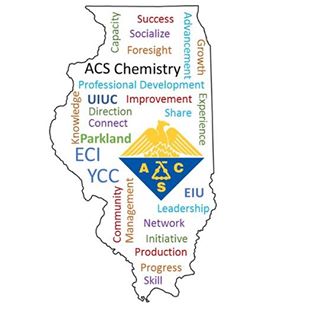 YCC advocates for and provides resources to students, early-career chemists and professionals in the chemical sciences and related fields. Contact YCC to join or for more information.