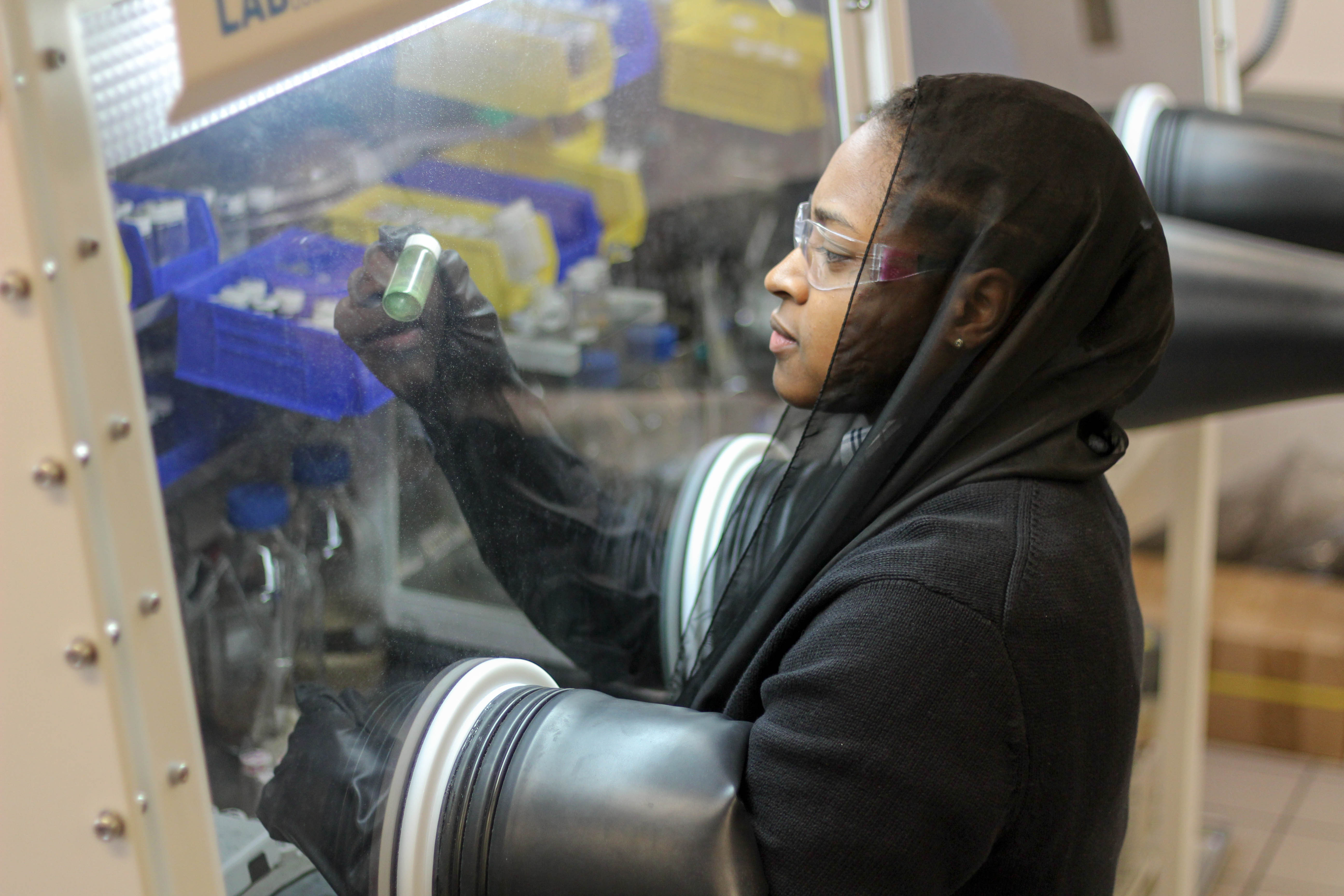 The Department of Chemistry recognizes diversity in many ways, including gender, ethnicity, sexual orientation, disability status, national origin, religion and socio-economic status, among others. We understand that diverse talent is a strategic asset that allows for more effective research and teaching. We believe in a scientific culture that aspires to the highest standards of professionalism, promotes psychological safety and encourages respect for others, so everyone can bring their best creative selves to the department.

Graduate diversity and program climate office
Illinois Chemistry Graduate Diversity and Program Climate Office supports the department's commitment to creating an inclusive environment and the academic and professional success of all our scientists. The office works to address issues of recruitment, retention and advancement of graduate students in the chemical sciences with a particular focus on women and traditionally underrepresented minorities.
Diversity initiatives include:
Promoting professional development through seminars and workshops.
Supporting efforts of local organizations promoting the advancement of women and minorities in Science, Technology, Engineering and Mathematics (STEM) fields.
Providing networking opportunities with other scientists and engineers at the university and with University of Illinois alumni.
Because we believe that having a diverse perspective is crucial for excelling in our mission of teaching and research, we've invested in many initiatives to make the department more welcoming to people of all backgrounds. We've formed a diversity committee and have multiple department diversity initiatives. More information about these may be found in the side-menu.
Also in the side-menu, you will find links to pages where you may read our Community Values & Expectations along with our Monthly Newsletter. There are also links to departmental organizations at all levels along with pages for employment opportunities, instructional resources, helpful information about Life@Illinois, and related links. 
Diversity Contact

DR. LLOYD MUNJANJA
Associate Director of Graduate Diversity and Program Climate
Graduate Students & Postdocs can schedule an appointment here:
go.illinois.edu/appointment