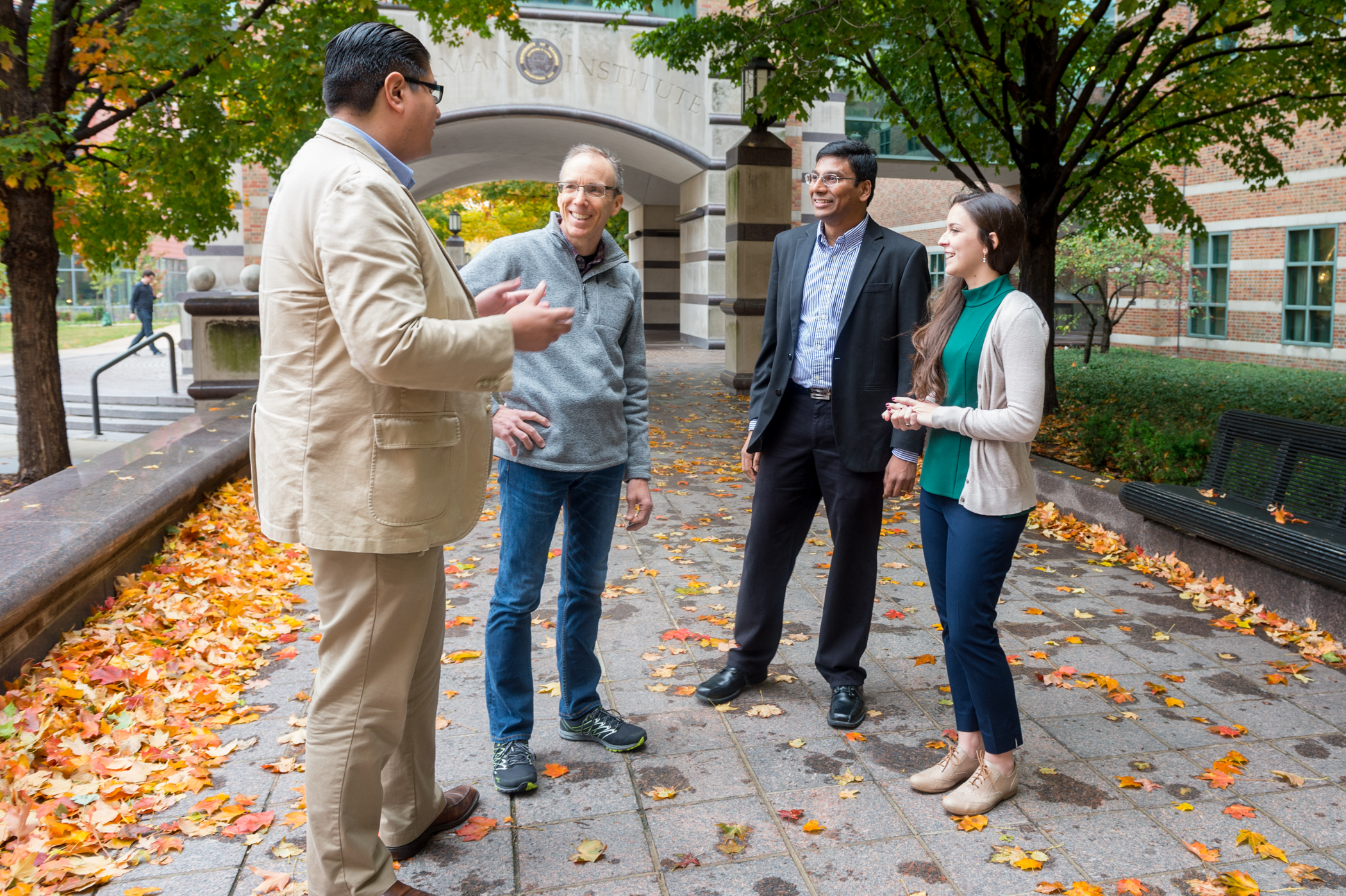 Graduate Resources
The Chemistry Graduate Diversity Office serves as a resource to recruit, retain and advance graduate students in the Department of Chemistry at the University of Illinois. To learn more about the exciting opportunities available to graduate students, please check out the Graduate Resources brochure and the Organizations link.

Graduate Diversity Contact
Recruiting, Developing, Promoting STEM Talent
Dr. Lloyd Munjanja
Associate Director of Graduate Diversity and Program Climate
Department of Chemistry
109C Noyes Laboratory, MC-712, Box D-1
600 South Mathews Avenue
Urbana, Illinois 61801
You can contact Lloyd by calling (217) 300-4174 or emailing him at munjanja@illinois.edu.
SCHEDULE AN APPOINTMENT HERE: go.illinois.edu/appointment
If the office hours do not work for you, please email munjanja@illinois.edu.
About the Associate Director
After completing his Bachelor of Science in Chemistry at the College of St. Scholastica, MN, Dr. Munjanja received his Ph.D. in organometallic chemistry at the University of Rochester, NY under the direction of Professor William D. Jones. His interest in diversity and inclusion in the chemical sciences took him to the National Science Foundation Center for Selective C-H Functionalization (CCHF) based out of Emory University. As the CCHF Director of Education, Outreach, and Diversity, he coordinated and supported the education, outreach, and diversity programming efforts - connecting 110+ organic chemistry faculty, postdoctoral scientists, graduate and undergraduate student members to a broad range of audiences and programs.
In his role at Illinois, as the Associate Director of Graduate Diversity and Program Climate, Lloyd will be leading efforts to promote diversity and foster an inclusive environment for all students, faculty, and staff in the Chemistry Department.